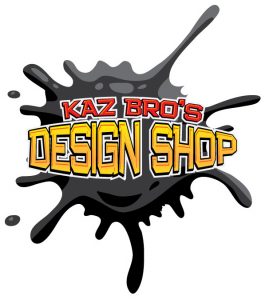 Kaz Bro's Design Shop is the Imperial Valley's go-to premier source for your custom marketing product needs. It provides customized trophies and awards, t-shirts, embroidery, signs and banners, stickers, gifts, and much more. It is the perfect place to put labels and designs on any item. So whether you need your business logo on a polo-shirt, an award for your top employee, or your company's model on the side of a truck, we've got just the right solution for you!
We also have solutions for a small business that sells customized items or marketing.
"If you own it, put a name on it."
Both small and big businesses go through a lot trouble finding reliable places that can get them appealing signs, banners, t-shirts, and labeled items. Families, athletes and schools also get stressed out when looking for apparel with quality designs. But you need not fret anymore because Kaz Bro's Design Shop can take care of your needs.